Corruption
Article revealed massive corruption in Tajikistan's car safety system.
27 Feb 21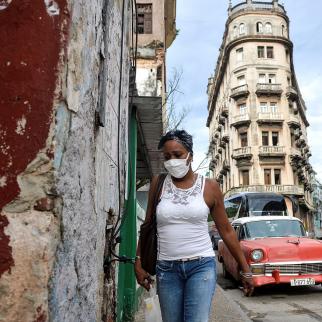 A woman wearing a face mask walks in Havana on September 14, 2020. © Yamil Lage/AFP via Getty Images
Regime mismanagement and fake news continues to fuel the crisis.
1 Feb 21
Anti-government protesters in Kiev calling for ousting of President Viktor Yanukovych over corruption and an abandoned trade agreement with the European Union, February 2014. © Jeff J Mitchell/Getty Images
Specialist guide proving key to stamping out graft.
1 Feb 21