The majority of this work is produced in local languages and, where possible, disseminated via local online and traditional media platforms to impact the communities, countries and regions where they live.
Show More
Global Voices presents a selection of this rich global content, which is produced with extensive training and mentoring from IWPR expert teams. Story production itself is a critical component of IWPR's methodology, combining on-the-job mentoring with opportunities to report and be heard by an international audience.
AFGHANISTAN
We at IWPR are deeply saddened and concerned by the situation in Afghanistan and our thoughts go out to all those affected. If you are a former employee or partner of IWPR in Afghanistan and need to contact us about your situation please use the address below.
اگر قبلا در افغانستان با ما کار کرده‌اید و نیاز به تماس با ما دارید، سریع ایمیل بزنید:
Hamid Karzai International Airport, Afghanistan, Aug. 21, 2021. © U.S. Air Force photo by Senior Airman Taylor Crul
"The stakes could not be higher: for the individuals, for their communities, and for a world which against a deluge of lies above all needs honest information."
Anthony Borden
IWPR FOUNDER & EXECUTIVE DIRECTOR
"Always when I think of press freedom I think of my colleague Jamal Khashoggi... Jamal's work is not over – it lives on in the spirit of every reporter working to bring truth to light."
Janine di Giovanni
Senior Fellow at Yale University
Featured Comment
Khor Virap monastery lies a few hundred metres from the Armenia - Turkish border. It overlooks Mount Ararat, a symbol of Armenian identity, which is located on Turkish territory. © Creative Commons
A view of Armenia's capital Yerevan with Mount Ararat in the background. The legendary resting-place of Noah's Ark is a symbol of Armenian identity and it lies in Turkish territory. © Monica Ellena
A view of the city cemetery in Sarajevo – a constant reminder of the war that took place in Bosnia and Herzegovina from 1992-95 and saw over 100,000 dead. © Matej Divizna/Getty Images
Demonstrators mark the one-year anniversary of anti-government protests on October 17, 2020 in Beirut, Lebanon. On the one year anniversary since the unprecedented mass protests of Lebanese demanding political change as the country buckled under social and economic devastation. © Marwan Tahtah/Getty Images
Still from Quo Vadis, Aida? - a film by Jasmila Žbanić.
The Convertible Cuban Peso, or CUC as it was commonly known on the island, has died at the young age of only 27. © Baleria Mena
Demonstrators paste wishes on post-it notes on the "wish wall" in Tahrir Square on Nov. 22, 2019 in Baghdad, Iraq. © Erin Trieb/Getty Images
An Armenian soldier stands in the trenches on a frontline position on October 20, 2020 near Aghdam, Nagorno-Karabakh. © Alex McBride/Getty Images
Protestors rally at the Michigan State Capitol. © Sarah Rice/Getty Images
Protestors try to enter the Michigan House of Representative chamber and are being kept out by the State Police. April 30, 2020. © Jeff Kowalsky/AFP/Getty Images
A clip of President Donald Trump's press conference is played on 'Fox And Friends', seen on a monitor outside of the Fox News studios. © Drew Angerer/Getty Images
An aerial view of ruined structures at the port. © Haytham El Achkar/Getty Images
An aerial view of ruined structures at the port. © Haytham El Achkar/Getty Images
Destroyed buildings are visible a day after a massive explosion occurred at the port. © Daniel Carde/Getty Images
A woman looks out of the collapsed facade of an apartment, damaged by an explosion a day earlier. © Marwan Tahtah/Getty Images
Men walk on debris from a buildings collapsed facade. © Marwan Tahtah/Getty Images
Soldiers help gather injured people after the explosion. © Daniel Carde/Getty Images
People walk past a child's doll that was blown out of a nearby building. © Daniel Carde/Getty Images
Buildings lie ruined near the city's port, devastated by an explosion a day earlier, on August 5, 2020 in Beirut, Lebanon. © Marwan Tahtah/Getty Images
Officials said a waterfront warehouse storing highly explosive material, reportedly 2,700 tons of ammonium nitrate, was the cause of the blast. © Daniel Carde/Getty Images
An aerial view of ruined structures at the port, damaged by an explosion a day earlier, on August 5, 2020 in Beirut, Lebanon. © Haytham El Achkar/Getty Images
Panorama of war scarred Sarajevo taken in 1996, just after the siege ended. © Quasimodogeniti/Wikimedia
Photo Essay
A scene from Aleppo, photo from 2013. © Zakaria Abdulkafi/AFP
A scene from Aleppo, photo from 2013. © Zakaria Abdulkafi/AFP
A scene from Aleppo, photo from 2013. © Zakaria Abdulkafi/AFP
A scene from Aleppo, photo from 2013. © Zakaria Abdulkafi/AFP
A scene from Aleppo, photo from 2013. © Zakaria Abdulkafi/AFP
A scene from Aleppo, photo from 2015. © Zakaria Abdulkafi/AFP
A scene from Aleppo, photo from 2013. © Zakaria Abdulkafi/AFP
A scene from Aleppo, photo from 2014. © Zakaria Abdulkafi/AFP
A scene from Aleppo, photo from 2015. © Zakaria Abdulkafi/AFP
A scene from Aleppo, photo from 2016. © Zakaria Abdulkafi/AFP
A scene from Aleppo, photo from 2014. © Zakaria Abdulkafi/AFP
Rano is a seamstress by trade, but now works at a café in Tashkent. She said she has a guaranteed wage and likes her work. Rano is officially registered at work, which guarantees her an above minimum pension. © IWPR
Malika sells candy floss in the busy Chorsu market in Tashkent. She earns about 40,000 soms (four dollars) a day. © IWPR
Nasiba sells oilcloth in a homeware shop in Chorsu. © IWPR
Seamstress Umida works in a small dressmaking workshop in the old town of Tashkent. Her salary depends on her orders; it costs around 120,000 soms (12 dollars) to make each dress. © IWPR
Zukhra Opa has been selling various charms for many years. Kuzmunchok are traditional handmade beads to protect the wearer from the evil eye. These are often bought for kids, for about 3,000-5,000 soms (three to five dollars) each. Zukhra Opa said she earned a decent wage. © IWPR
Firuza sells traditional Uzbek food at the market. She is saving her money to help pay for her granddaughters weddings. © IWPR
Mamlakat sells fish from Chinaz in the Tashkent region, which together with chicken is now seen as an affordable source of protein. Beef and lamb cost too much. She said she earns well, but has to save for the summer months when people don't buy fish. © IWPR
Dilafruz, a folk dancer, also teaches children and adults. She likes her job and thinks everyone should learn traditional dance. "Girls should learn how to dance from childhood because it gives them grace and confidence," she said. © IWPR
Kamola sells balloons, earning 30,000-40,000 sons each day a day (three to four dollars). She said she spends her money on her children. © IWPR
Salomat lives in a mountain village near Tashkent and sells flowers from her garden and the surrounding fields. Prices start at 1,000 som, or only one cent. She stands outside the subway station and sells her flowers before they wither; or before the police come and move her on. © IWPR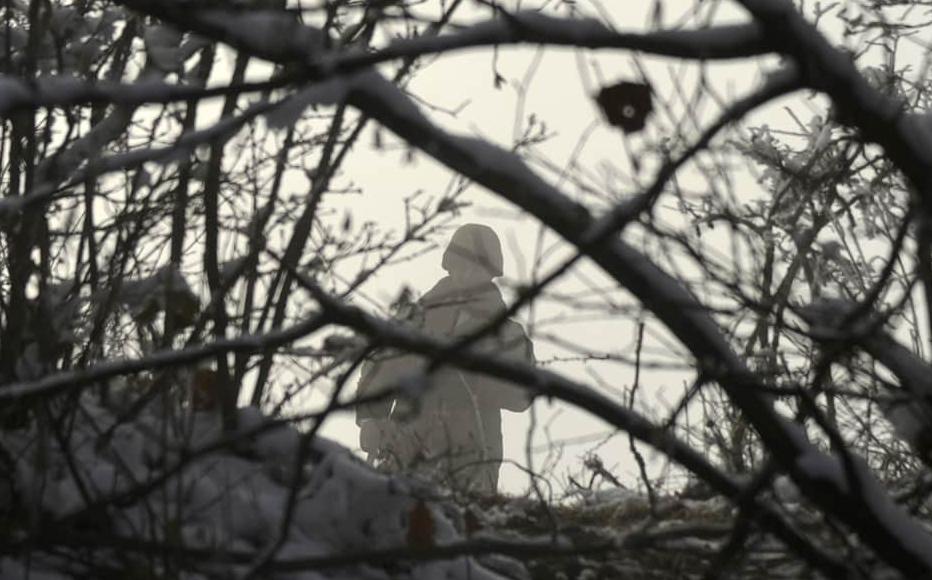 The Stepanakert-Sarushen road, guarded by Armenian soldiers. © Vaghinak Ghazaryan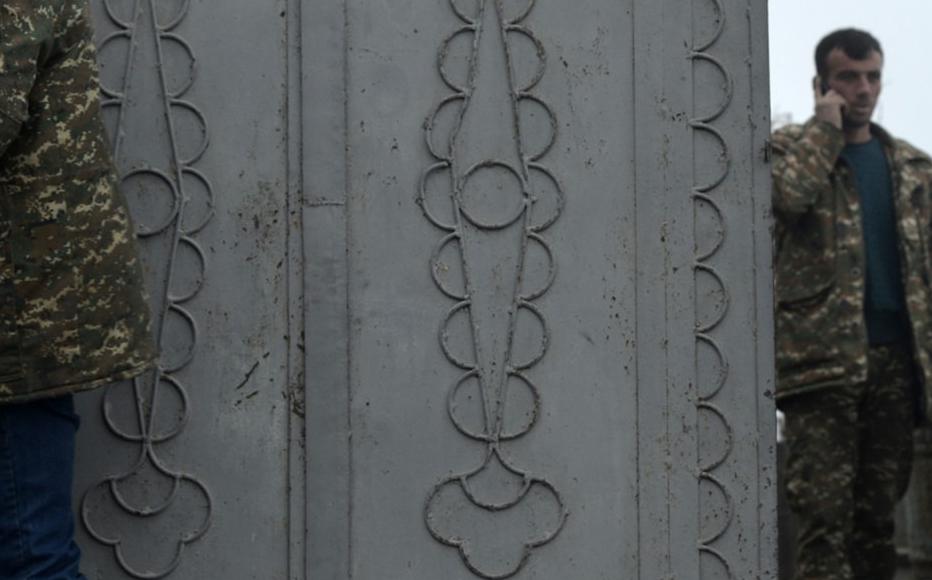 Larisa Harapetyan, 43, who works at the village post office, with her husband Artik, 49, a forest ranger who volunteered with the army during the war. This is the only spot in Sarushen where mobile phone connection is available. © Vaghinak Ghazaryan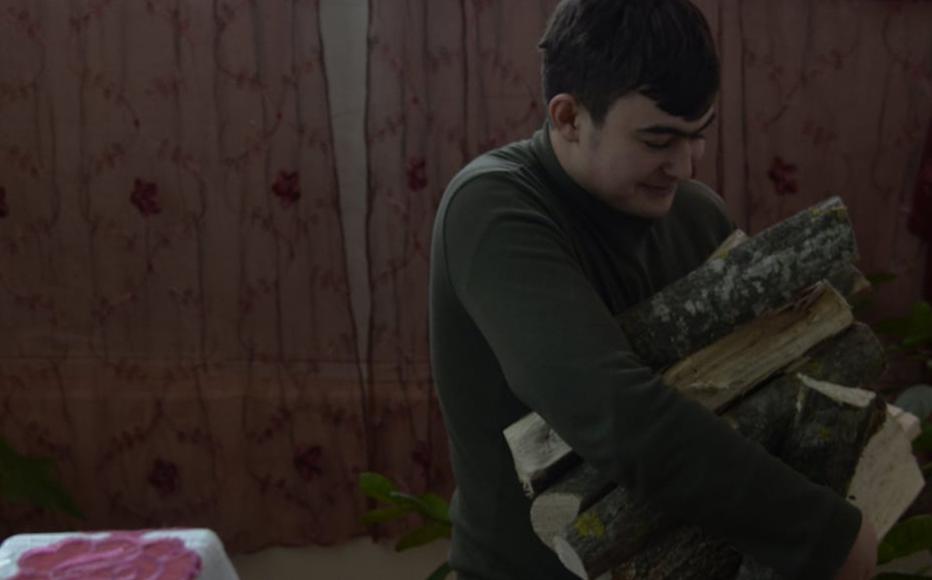 Benjamin, 14, the eldest of Artik and Larisa's three sons. © Vaghinak Ghazaryan
Pictures of Artik's family. His brother never returned from the first Karabakh war, while his mother died shortly before the most recent conflict. © Vaghinak Ghazaryan
Larisa fled the city of Sumgayit in Azerbaijan, amid violence shortly before the first Karabakh war. © Vaghinak Ghazaryan
The family loves to spend time on the balcony, especially in summer. © Vaghinak Ghazaryan
The village of Khramort in the Askeran region, with the new frontier visible. © Vaghinak Ghazaryan
Galust, a 69-year-old tractor driver, watches television in his front room. © Vaghinak Ghazaryan
Two of Galust and Lily's grandsons, 11-year-old Galust and Narek, eight. © Vaghinak Ghazaryan
Khramort is one of the northern villages in the Askeran region. The ruined houses in the upper part of the village were burnt during the first Karabakh war, when the village was occupied by Azeris. © Vaghinak Ghazaryan
Galust with his youngest grandson Narek. © Vaghinak Ghazaryan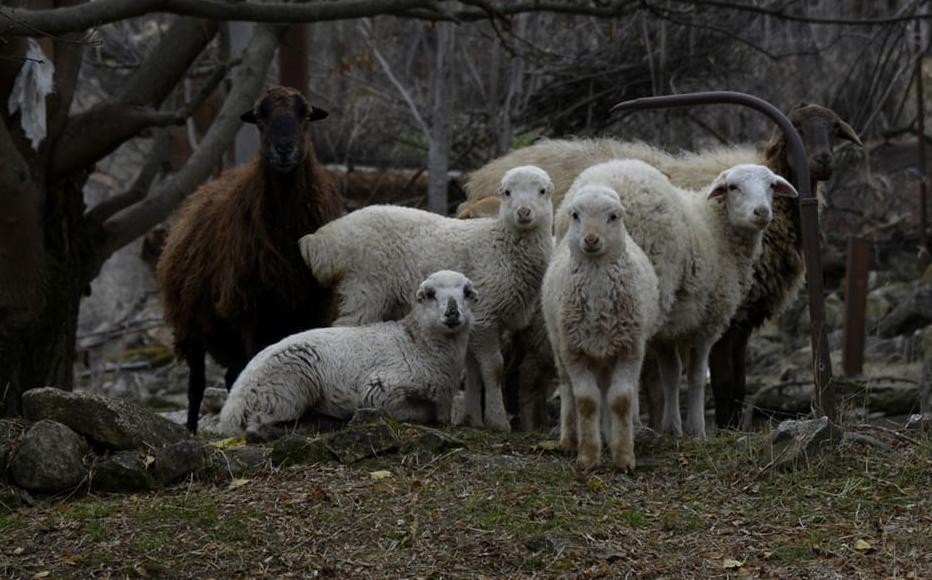 A scene from Khramort. © Vaghinak Ghazaryan
Galust with his sons Kajik and Gagik-a 42-year-old cattle breeder - and grandchildren. © Vaghinak Ghazaryan
A piece of metal torn from a car. This is the new border sign, reading Do Not Pass. © Vaghinak Ghazaryan
Armenian soldiers guard the outskirts of the village of Khramort. © Vaghinak Ghazaryan
Parts of the building housing the parliament and president's office were set alight during the night. © IWPR
Large crowds of protesters gathered in Ala-Too square. © IWPR
A burnt-out car in the centre of Bishkek. © IWPR
Protesters from numerous political groups continued to gather in Bishkek. © IWPR
Protests continued for a second day in Ala-Too square. © IWPR
The honour guard continued to patrol. © IWPR
Volunteers distributed water and snacks to protesters. © IWPR
The parliament and president's office building. © IWPR
Volunteers helped clear rubbish from the square. © IWPR
Moslawi traditional band playing music from the 19th century. © IWPR
Preparations for the festival. © IWPR
A view from the stage. © IWPR
Festival audience. © IWPR
Food pavilion. © IWPR
Nasser with the key of Mosul. © IWPR
Festival crowd with the art pavilion in the foreground. © IWPR
Crowd enjoying the festival. © IWPR
One of the policeman securing the venue. © IWPR